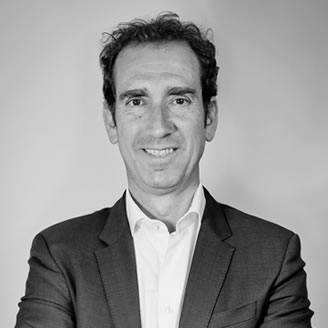 Degree in Law from the University of Deusto and Master in Taxation at Arthur Andersen. He began his career at Arthur Andersen (later Garrigues) for 4 years and subsequently took over the General Management of the Arrillaga Group for another 4 years.
In 2003, he became Executive Chairman of the Mancomunidad de Urola and in 2007 he became Director of Environment of the Provincial Council of Gipuzkoa, from where he promoted policies and initiatives in favour of energy transition, as well as the construction of strategic infrastructures such as the Energy Recovery Plant of Gipuzkoa. In 2012, he was appointed Director of Energy and Industrial Administration of the Basque Government, and in 2015 he was appointed Deputy Minister of Industry, from where he has participated in the design and implementation of the Basque Country's industrial policy.
In 2021 he joined IMAP Albia Capital as Director of Corporate Development. He has also been Chairman of the Basque Country Venture Capital Company, of Ekarpen Investment Company, of the Basque Country Technology Park network and of the Basque Trade&Investment Company. He has also been a director of SPRI, the Basque Energy Agency (EVE) and the Basque Finance Institute.