IMAP
A Global Organization
IMAP is a Global Organization with presence in more than 35 countries.
During the last 10 years (2006-2016) IMAP has successfully closed more than 2,200 transactions with a total value of more than US $
90,000 million.
IMAP is a sustained leader in the mid-market at a Global scale, upholding its position in the top ten every year. It is the 6th global firm in transactions completed up to US $ 50 million and 7th in operations of up to US $ 200 million.
30% of successfully completed deals are Cross – Border (an average of 32% between 2013 and 2016).
IMAP | Albia Capital provides its clients with access to sector experts thanks to their 40 independent investment teams in more than 65 offices around the world. Sector experts, partners, consultants and analysts work within the entire organization as a single team.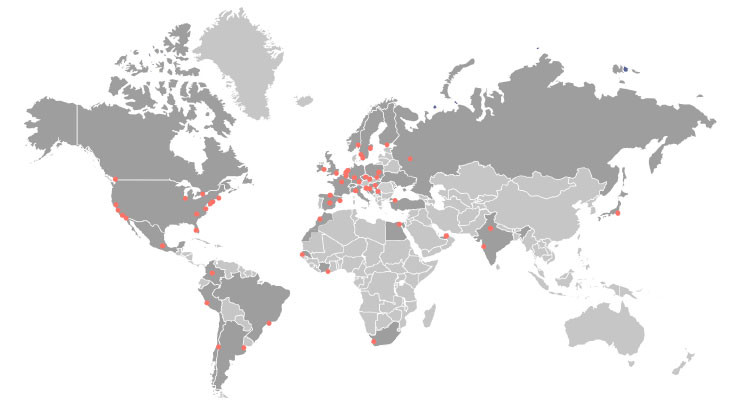 ARGENTINA – BELGIUM – BOSNIA & HERZEGOVINA – BRAZIL – CANADA – CHILE – COLOMBIA – CROATIA – CZECH REPUBLIC – EGYPT – FINLAND – FRANCE – GERMANY – HUNGARY – INDIA – IRELAND – ITALY – JAPAN – MEXICO – MOROCCO – NETHERLANDS – NORWAY – PERU – POLAND – RUSSIA – SENEGAL – SERBIA – SLOVENIA – SPAIN – SWEDEN – TURKEY – U.A.E. – UNITED KINGDOM – UNITED STATES – IVORY COAST – SOUTH AFRICA