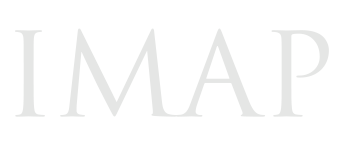 • Our interests are those of our clients
and their interests, ours

Our team
is a guarantee of commitment


Global Reach
Being an international group offers us speed of
execution and greater detail in the localisations
of partners

15 years of experience
and over 120 transactions stand behind us

Leader
Repeatedly in the top 10 of the middle market advisors
worldwide ranking

More than 70 offices in over 40 countries
More than 65 offices in over 35 countries
Our interests are those of our clients
and their interests, ours
Our Team
is a guarantee of commitment
Global Reach
being an international group offers us speed
of execution and greater detail in the localisations
of partners
15 years of experience
and over 120 transactions stand behind us
Leader
repeatedly in the top 10 of the middle market advisors
worldwide ranking
More than 70 offices in over 40 countries
and 450 M&A professionals
IMAP INTERNACIONAL


CROSS-BORDER TRANSACTIONS
Belonging to an International Group gives us access to purchasers
and vendors on a global scale.
Agreements successfully closed in 2020
IMAP Professionals worldwide
$BN value of agreements reached in 2020
Industries
Automotive • Energy & Utilities • Infraestructure
Building Products & Services • Financial Services • Materials, Chemicals & Minning
Business Services • Food & Beverage • Real State • Consumer & Retail
Healthcare • Technology • Education & Training
Industrials • Transport & Logistics

Testimonials
What they say about us
Lorenzo Mendieta
General Manager
Alcorta Forging Group
"The acquisition of the New Boston operation (MI, USA) was the first significative acquisition for Alcorta. Relying on Albia's advice has provided us with knowledge, experience and professionalism from a first rate team. Albia was involved in this deal as a partner that has accompanied us in the entire process with maximum implication, focused on achieving the best possible deal for Alcorta. We are fully satisfied with the job done and the result obtained."
Juan Hervella
Enerquat
"Working with IMAP Albia Capital, as an expert in corporate transactions in the Energy and Renewables sector, has been very positive. I would like to highlight their great professionalism, attention and great knowledge of the market."
Fermín Etxedona & Carmen Arratia
CEO & CFO
Foncasal
"We were considering a complex transaction. Selling a business to a company that would not only continue with our activity but to enhance it, guaranteeing jobs. At IMAP ALBIA CAPITAL we found the best partners, both to locate and select buyers to manage and guarantee the best possible strategic transaction. We are very satisfied with their work. Totally recomended."
We offer the most comprehensive and the best advisory services, backed by 17 years of proven success. Know our team, sectors of activity and vision of the current market.