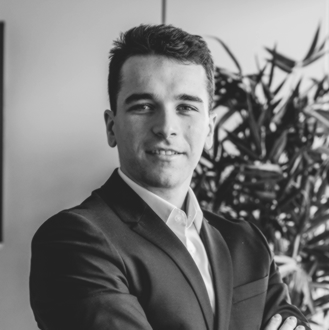 He is currently in his final year of Business Administration and Management at the University of the Basque Country and has joined IMAP Albia Capital in 2023.
As a result of his interest in learning and getting to know new cultures and economic models, in 2022, he spent his academic year at Karlstad University in Sweden and a shorter stay in San Diego, California.
He has experience in the construction sector and has worked for the University of Cambridge in Bilbao.