Vuelven las operaciones de M&A al sector de componentes de automoción
The year 2014 just ended with a significant upturn in the number of M&A deals closed in the automotive components sector.
According to estimates published in a report entitled "Consolidation in the Global Automotive Supply Industry 2014" there were about 211 mergers and acquisitions in 2014, representing a 13% increase over 2013.
The global economic recovery aside, there are several specific factors to which this uptick can be attributed: firstly, continuous pressure from original equipment manufacturers (OEM) in their push towards globalisation; then the recovery of the automative industry after a lengthy period of stagnation and, lastly, big components manufacturers' need to acquire companies with a mastery of new technologies to address future automotive trends.
Geographically, European-based automative suppliers are the main target of acquisitions (36%) while, surprisingly, North American suppliers initiated most acquisitions (32%, overtaking European suppliers at 30%). Markets such as China and India slowed down from 19% of all deals in 2012 to just 10% in 2013, although 2014 figures are not yet available.
Although specific information is not published for most mergers and acquisitions, relying on public information sources alone (and with all the reserves that this implies) we can conclude that the average price paid in the deals taking place in the last four years in the automotive supplier sector has been 5.21 times earnings before interest, tax depreciation and amortization (EBITDA) from the last financial period.
With regard to Spain, in 2014 we learned of a total of 17 mergers and acquisitions, the most significant of which were, based on their size, Panasonic's acquisition of 49% of Ficosa, the public takeover offer by CIE Automotive over the 25% not owned by Brazilian company Automotive and CIE's acquisition of the remaining 50% of its French investee Advanced Comfort Systems.
Venture capital was particularly active in Spain during 2014, a year during which 28% more was invested over the previous year. There was 198% more divestment and, an additional 4,287 EURO was invested, an increase of 88% over 2013. However, there were almost no mergers and acquisitions in the automotive components sector, the most significant transaction being the acquisition of Industrias Dolz by Funds managed by Realza Capital.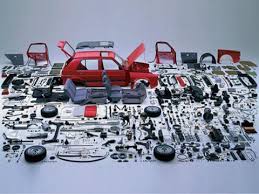 The M&A market in the Basque Autonomous Community was extremely active. The impact of the recent crisis has doubtless had an impact on this, as well as Basque companies' need to grow in size and, above all, to boost their international presence.
Albia Capital Partners has observed a growing interest among sector companies to explore markets where original equipment manufacturers are looking for reliable suppliers and proven technologies and solvency. The Mexican market has been particularly active, prompting Albia and Mexico-DF-based 414 Capital to enter into an agreement to cover our clients need in this country.
In 2014, Albia Capital Partners advised on three transactions in the automotive components sector in the Basque Autonomous Community, making it the leading consultancy firm in this sector in terms of mergers and acquisitions:
• The Bascotecnia Business Group became controlling shareholder of TTT Ejes
• Estampaciones Intxorta, S.A. was acquired by the Azpiaran Group.
• Gestión de Capital Riesgo del País Vasco (Basque Country Venture Capital Management) invested in Metal Smelting.
Looking to the future, everything seems to suggest that the sector will continue to offer new investment opportunities based on clear signs of recovery of the international economy and the aforementioned consolidation and globalisation processes.
At Albia Capital Partners we are already ready for it…