Friday October 29th, 2021
Foro de Empresarios de Álava
On Wednesday, November 27, the "Foro Empresarial de Álava "  organized by El Correo , BSK Legal y Fiscal , and Laboral Kutxa was held at the Gran Hotel Lakua in Vitoria.
The event was attended by Enrique de Ybarra, President of El Correo; Txomin García, President of LABORAL Kutxa; and Ramón Solórzano, Managing Partner of BSK Legal & Fiscal.  The event was also attended by Antón Pradera, Chairman of CIE Automotive, followed by a discussion moderated by Manu Álvarez, economic correspondent of El Correo.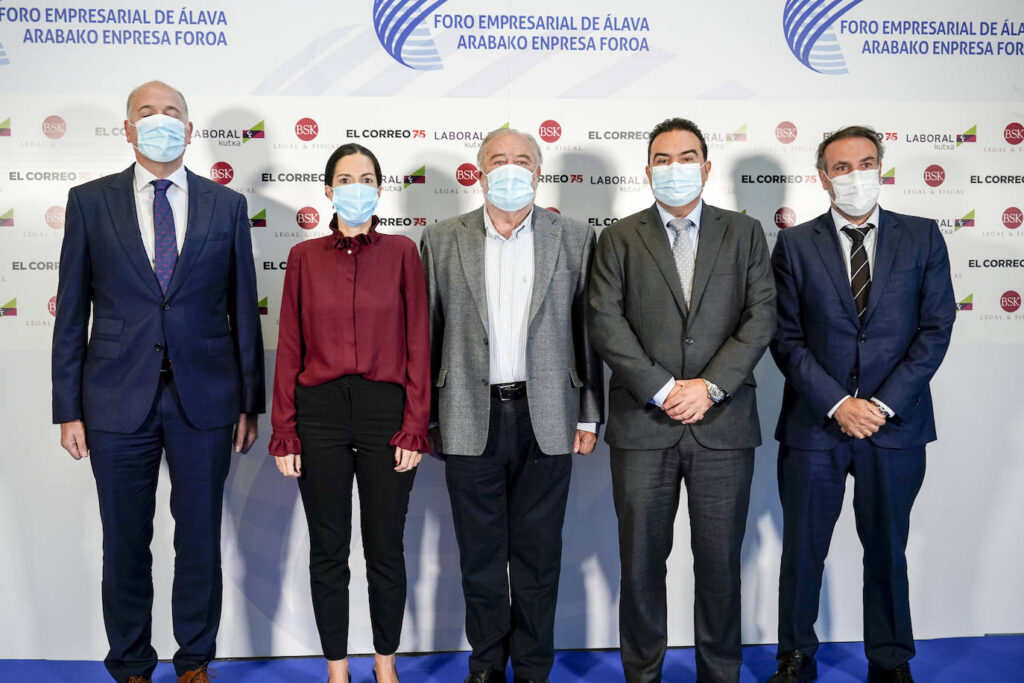 In the photo Fernando Cabos, and Alex Azcona from IMAP Albia Capital, Ainhara Quintela and Patxi Ormazabal from AECC of Alava and Iñaki Peña from Laboral Kutxa.