Monday November 23rd, 2020
Aitor Cayero, CFA has been interviewed in RockNTalk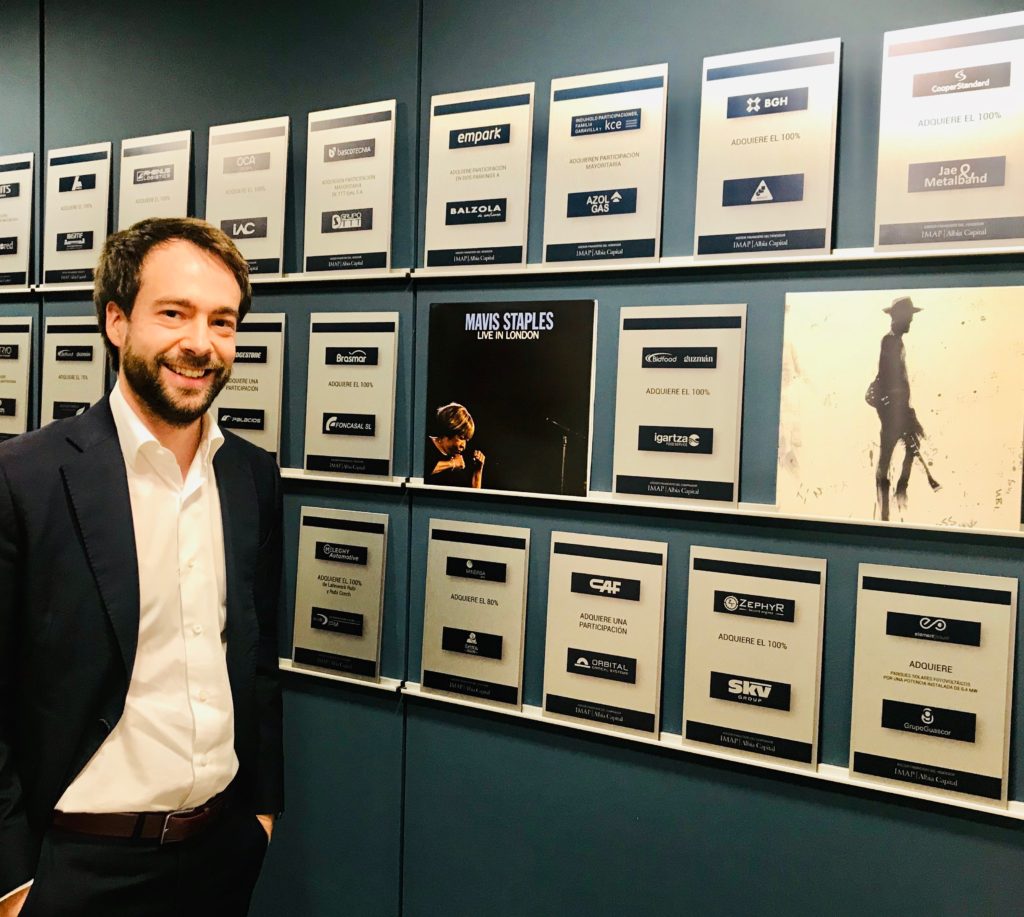 Within our cycle #albiacoustic , that joins music and finance, our collegue Aitor Cayero, CFA was interviewed last Wednesday October 18th at 23:00 h in the program Rock&Talk of Vinilo FM . We recommend you to listen to the podcast by clicking on this link.
Aitor is passionate about music and has a collection of around a thousand albums. In the programme he goes through his favourite groups and songs, going over anecdotes and experiences.
He is Director of IMAP Albia Capital and since his incorporation has participated in more than 30 M&A projects.
Within IMAP – International Mergers and Acquisitions Partnership, an organisation whose exclusive member in Spain is Albia Capital, Aitor coordinates the opportunities coming from international firms, requiring intense international activity.
He is a regular lecturer in courses on partner incorporation processes and company valuation at the University of the Basque Country, among many others.