Albia Capital participa como asesor financiero en la ronda de financiación por importe de 2,5 Mill€ que recientemente ha completado Histocell
Histocell concludes capital increase for international
launch of Reoxcare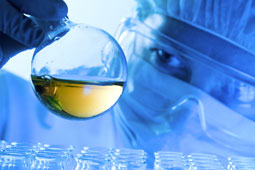 Histocell, a specialist in regenerative medicine and cell therapy, has concluded the first funding round in line with its 2015-2020 Strategic Plan. Its total investment requirements are €4M, which will mostly be earmarked to developing three health products and concluding phases I/IIa of clinical trials for two cell medicines.
The first tranche of the investment round, totalling €2.5M, concluded in April with Histocell's main shareholders taking part. These included ORZA AIE, Geroa and Elkarkidetza's investment vehicle, Gestión de Capital Riesgo del País Vasco and the IMQ Group. It also saw the entry of new partners, Fund BI from Seed Capital Bizkaia, which supports capital development in highy innovative companies, and other private investors. The company continues to seek new investors and conclude a second investment round in 2016.
The €2.5M raised will be used for the international launch of Reoxcare, a product for the treatment of hard-to-heal wounds. Reoxcare is an innovative active dressing which addresses the key issue of antioxidation to promote the natural healing process in chronic wounds. It has been successfully tested with various types of chronic and acute difficult-to-heal wounds.
Histocell has already signed agreements to market Reoxcare in various countries, such as with Luqa Pharma for China, Hong Kong and Macao and is currently negotiating with Europe and Asia.
The product launch is scheduled for the end of 2015 once the CE mark has been obtained.
About Histocell
Histocell, a biopharmaceutical company located in the Bizkaia Technology Park, is part of the Noray Biosciences Group. Specialising in regenerative medicine, Hisotcell develops and markets cell therapy health and medical products for use in human patients. Histocell currently employs 25 highly-specialised professionals and its production facilities have been approved by the Spanish Agency for Medicines and Health Products for the manufacture of cell therapy medicines. Histocell's technology is based on the use of adult stem cells which are applied, alone or in tandem, with next generation biomaterials. This has enabled the company to cement its position in the development of advanced therapy medicines and tissue engineering products. Its therapeutic areas include bone regeneration, cartilage regeneration, dermatology, neuroprotection and pulmonary therapy.