ALBIA CAPITAL PARTNERS en elEconomista edición 6 de junio de 2016
Albia Capital
:

"In two years time , 40% of sales will be outside Spain"
"Albia Capital Partners is one of the best examples of Spanish Companies which have grown despite the economic crisis which has affected Spain in the last years.  Coinciding with its 12th  anniversary , Fernando Cabos and Elías Martínez, two of its Partners, review the company´s evolution and its future challenges for elEconomista ((www.eleconomista.es) "
What was the market like  when Albia was created?
FERNANDO CABOS (F.C.) :  Coming from big companies, we detected that big deals were only closed by investment banks. We realized that there was a place for us in the middle market, and additionally, market conditions were favorable.
ELÍAS MARTINEZ (E.M.): It was more or less easy to complete deals, there was an interest in making acquisitions , no significant price disagreements, easy access to financing … Prices were more reasonable than they are today and people were encouraged.
How did your company face the crisis?
F.C.: The environment changed completely because financing disappeared. Because of this, our business, which had grown with sell side and buy side advisory for companies changed into financial restructuring services.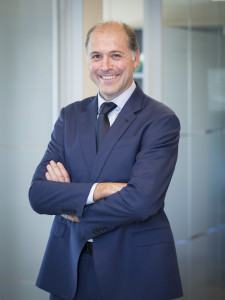 E.M: It was then when we decided to internazionalize Albia. Growth expectations had to come not only from activity generated in Spain, but also abroad.
How do you find business now?
E.M.: Operations are now much more complicated and the time it takes to complete deals has increased. Besides, there is uncertainty in Spain right now, which is not precisely positive for deals.
Which is your perception about sme´s and market sectors?
F.C.:The market is moving and demanding our services to define corporative strategies. Medium sited enterprises do not have enough resources to carry out their plans so we become strategy executers.
E.M:  Related to sectors , there is a certain global dynamic, not only by sectors.  Nowadays , either  you grow in volume, or you become a niche specialist, or you become one many among.
Are there more trades of spanish enterprises in South America or of latinamerica´s enterprises who want to enter in Spain?
F.C.:There is interest both in entering the Spanish market as well as expanding to foreign countries. In Latinamerica because of the economy, some enterprises have taken a step back, but in other countries such as Mexico, who want to enter Europe,  Spain is the best way to do so.
Which challenges do you face in a near future?
E.M.: We want 40% of our revenues to come from cross border activity in a couple of years. In this regard we are working to make this come true, not only for our sake, but because our clients more and more often are demanding us to accompany them abroad.