Tuesday November 12th, 2019
IMAP Conference in Marrakech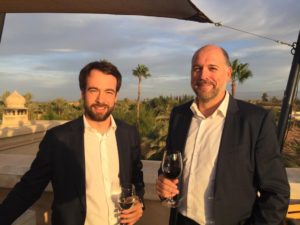 From 24 th to 27 th October, the Conference which brings together members of IMAP worldwide was held in Marrakech.
Corporate Finance and M&A experts from all around the world shared projects and experiences.
On behalf of IMAP Albia Capital attended Aitor Cayero, CFA, Director and Fernando Cabos, Partner.
It is the first IMAP Conference held in Africa , and became a great success.