Balance operaciones M&A de Albia Capital 2013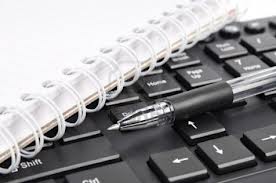 2013 granted signs of optimism for the upcoming future, although it has again been a difficult year for companies due to market uncertainty which has continued to have a significant impact on corporate decisions and also, in general, due to tighter margins.
Regarding the corporate decision field, companies have gained interest in engaging in acquisition processes, which in terms of the different M&A (Mergers & Acquisitions) projects that Albia Capital has been involved in during the year, has meant that half of these projects were acquisition mandates.
Six deals have been finalized in 2013, four of which were acquisition deals (Scati Labs, CH Zudaire, Fundiciones San Eloy and Mecanizados Iketz) and two were sale deals (CH Las Nazas and EINA).
Moreover, following the trait in the evolution of company's general circumstances, rendering of Viability and Refinancing Plan services have been reduced, whereas there has been a significant increase in Strategic Planning mandates. This points out that, in broad terms, adjustments have been implemented and that current concerns are focused on getting ready to face the new conomic and market environment.
Foreign company interest has also been noteworthy in 2013, mainly from BRIC companies whose interest in companies in our surroundings has increased substantially. Perception of sovereign risk has also improved significantly, as well as company productivity, and valuations have dropped, and consequently these companies have been the potential objective of investors from BRIC countries, as a way of gaining access to the European market and technological know-how that, in general, they currently lack. Being part of thePandion Partners Network (with office in 15 of the main international markets) allows Albia Capital to provide a strong competitive advantage in terms of seeking foreign investors for acquisitions, merger and alliance transactions.
Albia Capital Partners will be celebrating its tenth anniversary in 2014. Throughout these years, over 130 clients (including entrepreneurs, shareholders, investors, companies and institutions) have trusted Albia Capital as an expert in analyzing and solving the problems in the field of company ownership, growth and internationalization, seeking financial resources and financial restructuring, which all deeply affect the present and future of companies, especially considering the current economic circumstances.