Minersa adquiere el 80% del Capital Social de Ibérica de Sales
ALBIA CAPITAL PARTNERS has advised Ibérica de Sales, S.A. on the sale of an 80% share of its capital to Minerales y Productos Derivados, S.A.
Ibérica de Sales, S.A., based in Remolinos (Zaragoza), is the leading Spanish producer of salt used for de-icing and animal nutrition. The company is also a relevant player in these sectors in the European market, where it obtains 25% of its sales. It currently operates mines in Remolinos (Zaragoza) and Cardona (Barcelona), which have reserves that are estimated to last for various decades.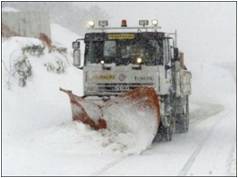 Minerales y Productos Derivados, S.A. (MINERSA), a listed company incorporated in 1942, based in Bilbao (Vizcaya), is an international group of companies that produce industrial minerals, chemical products, construction products, natural absorbants and bleaching clays, whose companies produce over one million tons of minerals and chemical products per year.
Albia Capital Partners, is a Corporate Finance firm specialized in analyzing and solving different issues in relation with companies ownership, such as corporate transaction advising, funds rising, or company restructuring. Albia is member of Pandion Partners, an international network of M&A advisory companies.
Below you can find the price sensitive information published by the Comisión Nacional del Mercado de Valores (CNMV).